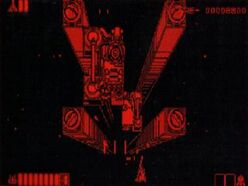 This is the stage 1 boss for Vertical Force.
Description
Edit
Pheylar moves on a special carrier to attack intruders.
During battle, Pheylar can move up or down on its carrier to attack the player. It is able to split in half to be on two seperate altitudes. It fires energy waves.